"Uncle D's Morning Show" is a podcast on 'Uncle D's' blog on myspace http://www.uncledshow.com
He invited me to the show for an interview on December 22nd. This is the mp3 recording of the podcast.
http://voice2page.com/info/VOJOBS/UncleD12.22.06.mp3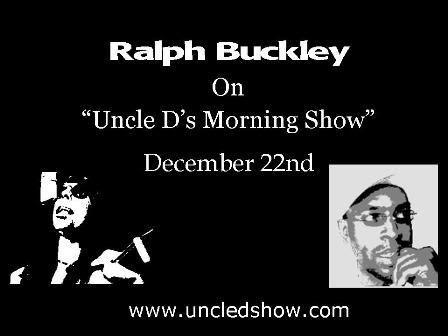 You can also listen to the interview plus more goodies on my podcast at
Cry for Peace, Fight for Freedom
Remember downloads to my music are FREE log on to
www.ralphbuckley.com
Call me and leave your comments and opinions at 206-801-1890 or message me with Skype for free under account 'Ralph Buckley'
Happy Holidays...PRAY FOR PEACE IN 2007!!!